luludi
Since I'm the mod, I guess I'll start things off! My husband and I rescued 2 ferrets from a local ferret shelter almost a year ago. They were already bonded, and came to the shelter together. They're a bit older (both around age 3) but very playful and energetic, and very, very sweet. They are a male and female pair, originally Marshall ferrets by their tattoos. We have known for awhile that we wanted more ferrets, and decided to rescue rather than buy from a pet shop - plus, it is the only no-kill ferret shelter in the state, and we wanted to support that. They also take in the ferrets that the Humane Society would otherwise euthanize.
We gave them new names... for the male, Finnius Longbottom ~ and for the female, Talula =)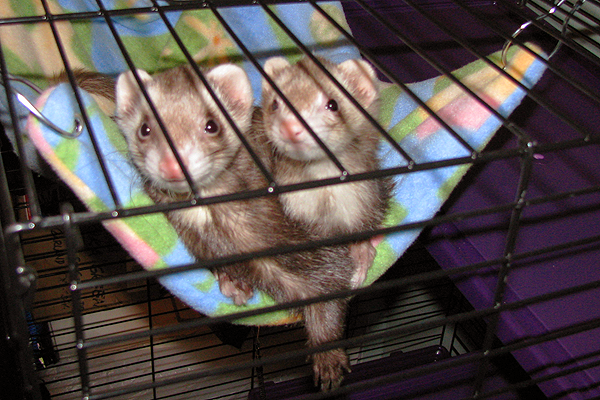 And, now, the point of the whole post...
( pictures!! )
*warning ~ lots of pics! (NOT dial-up friendly)